Overview
First Give Partnership School
TV Screens
As you are one of our First Give partnership schools, we have provided a TV screen for you to display in your reception area. Please use this asset as you wish, to present our collaboration and to show the work your school is doing to:
Empower a spark of social conscience in your students,
Supporting your local community through social action and the £1000 grant to your winning charity.
See below for an example of how to display your screen and click the link below to retrieve the screen for your school.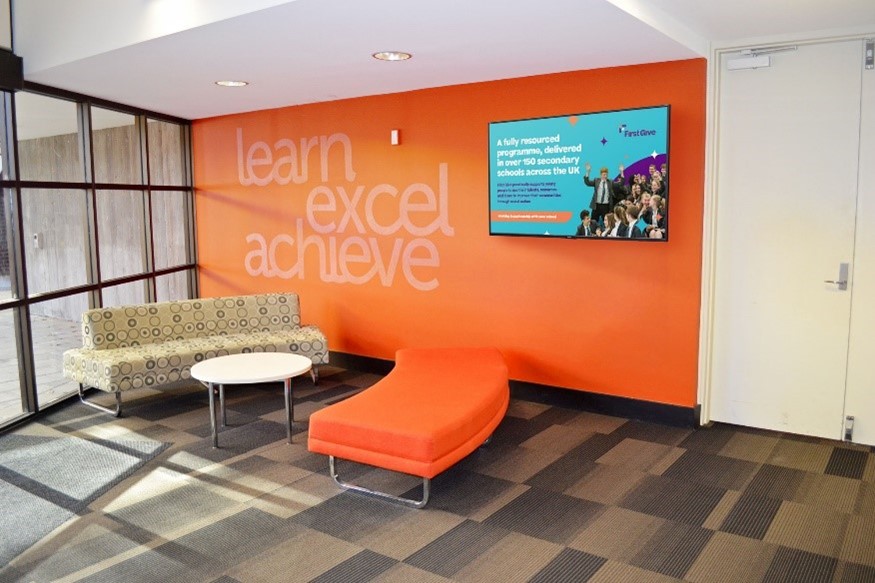 We look forward to visiting next academic year and seeing your new screens around school.